After having relied on the same old outdated website for years, Rechtswinkel Rotterdam was in need of a new online presence that would bring the legal aid center closer to its (prospective) clients, whilst preserving its organizational procedures.
Our work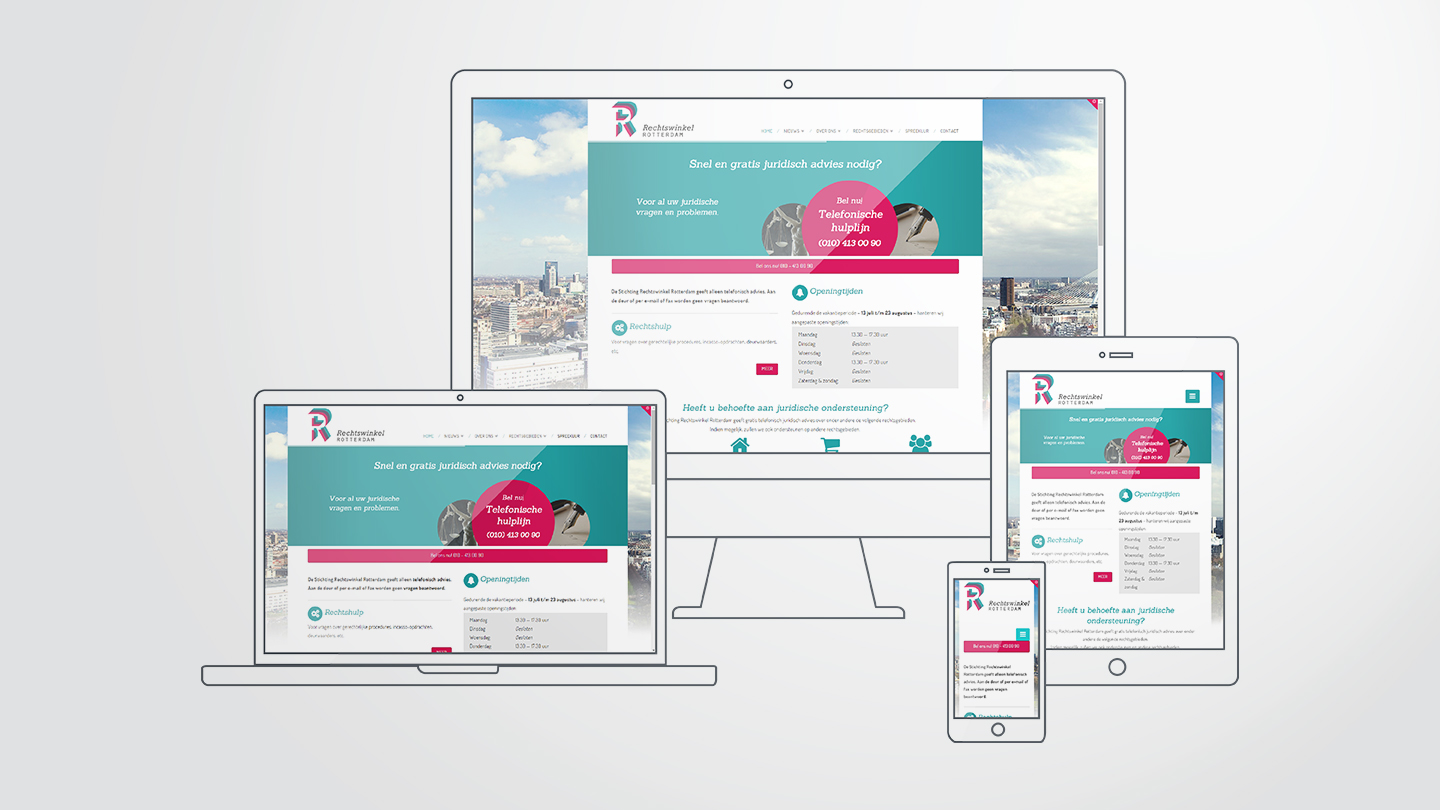 For the web
We designed a new website layout for Rechtswinkel Rotterdam that would provide in those needs, and implemented it into a system that allowed for dynamic content to be frequently and easily updated — using a reliable and strong content management framework running on WordPress. Furthermore, we've added various accessibility improvements and provided means for the organization's consultants to work remotely while accessing the organization's resources from a secure central portal.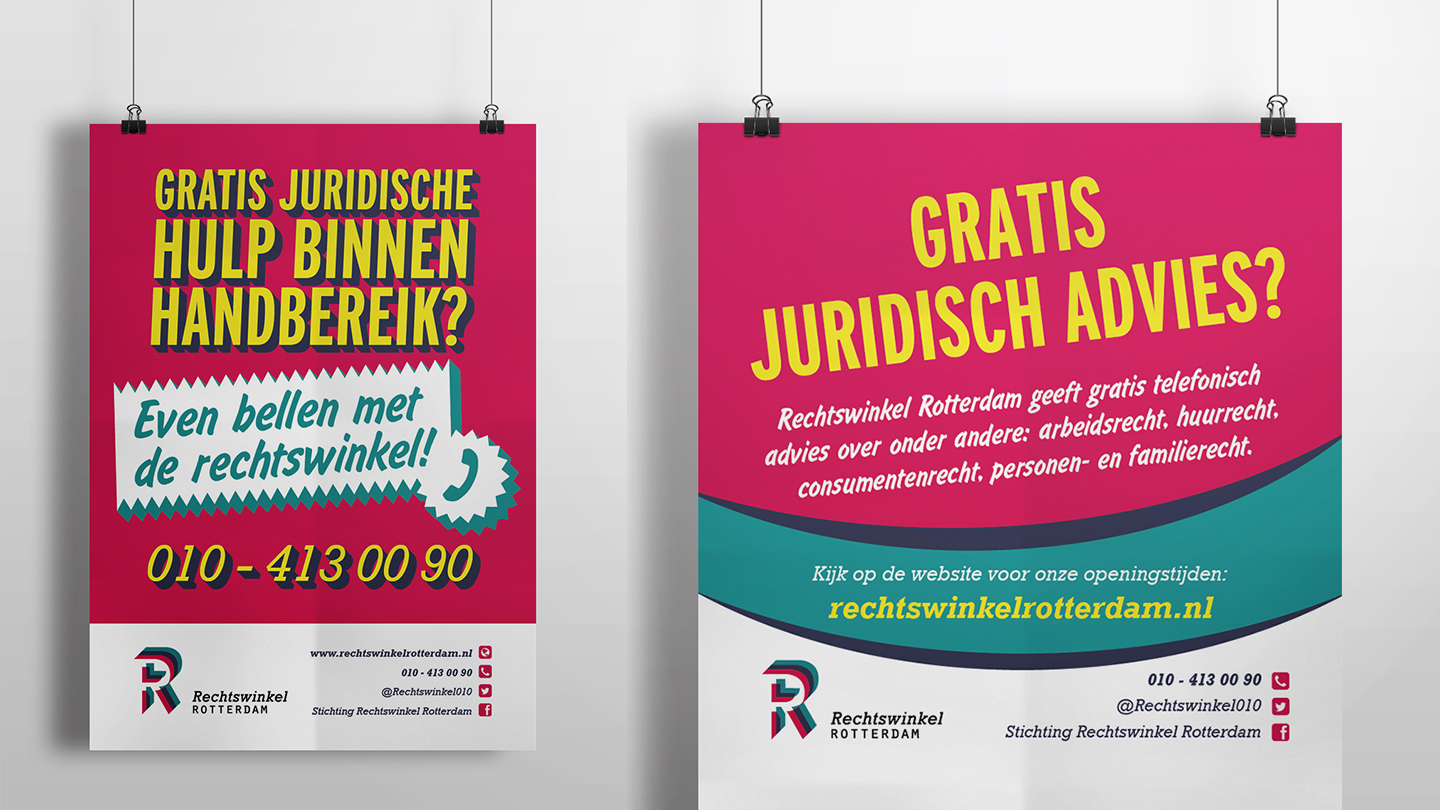 For print
Finally, we've also attempted to strengthen the brand's above the line position by designing various advertisements and flyers in line with its earlier established style guidelines to boost recognition amongst the organization's core client groups.