Cushman & Wakefield is a commercial real estate services firm with approximately 250 offices in 60 countries. Occasionally its Amsterdam office organizes activities for its employees. To promote these events internally we have been asked to provide design services.
Our work
Graphic design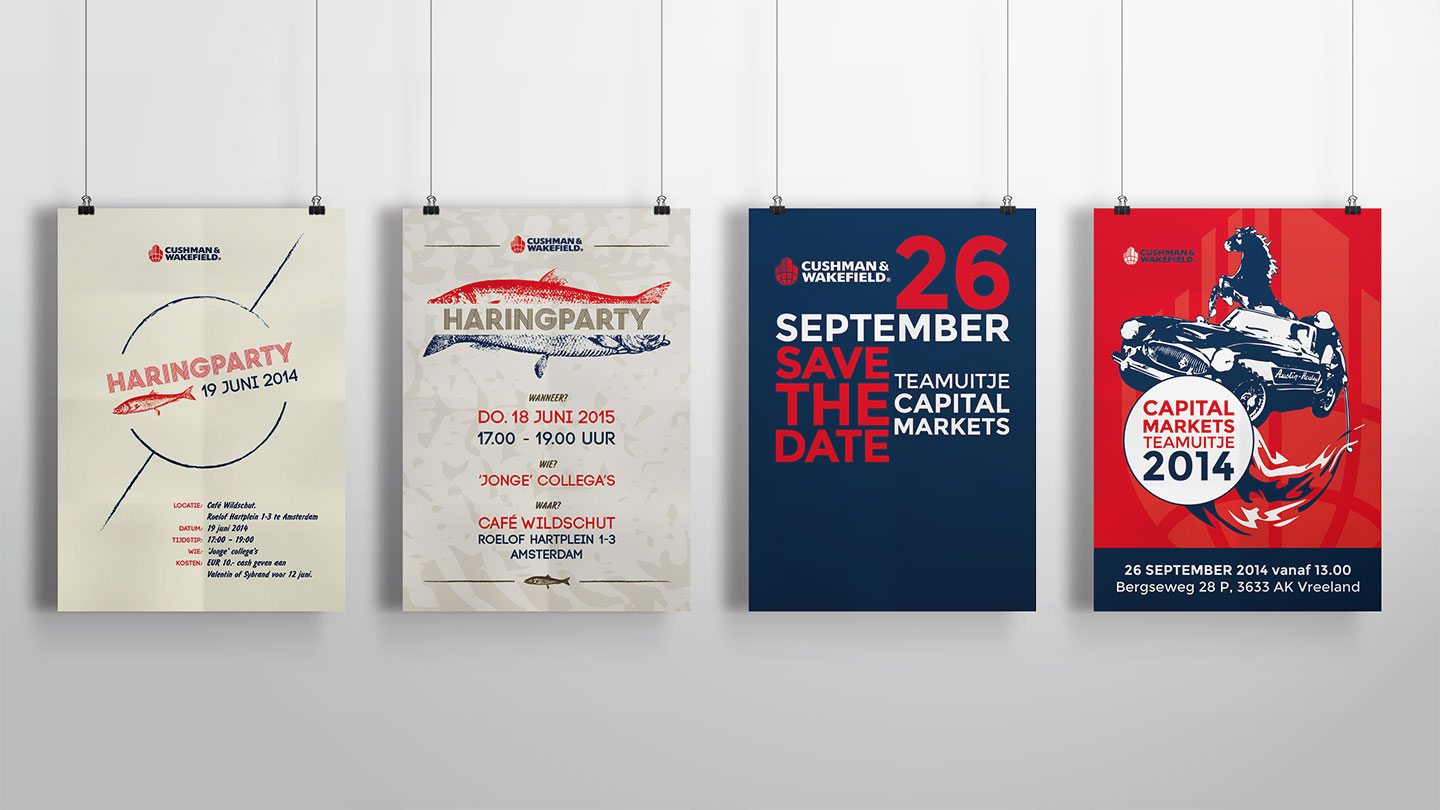 We've created graphics for print and digital distribution for various events. Because of the mostly internal usage and festive nature of the message, it was possible to vary the style of each design according the event itself, allowing more creativity in typography and styling. For consistency we've nonetheless adhered to the corporate identity's specific tints of red and blue.
Social media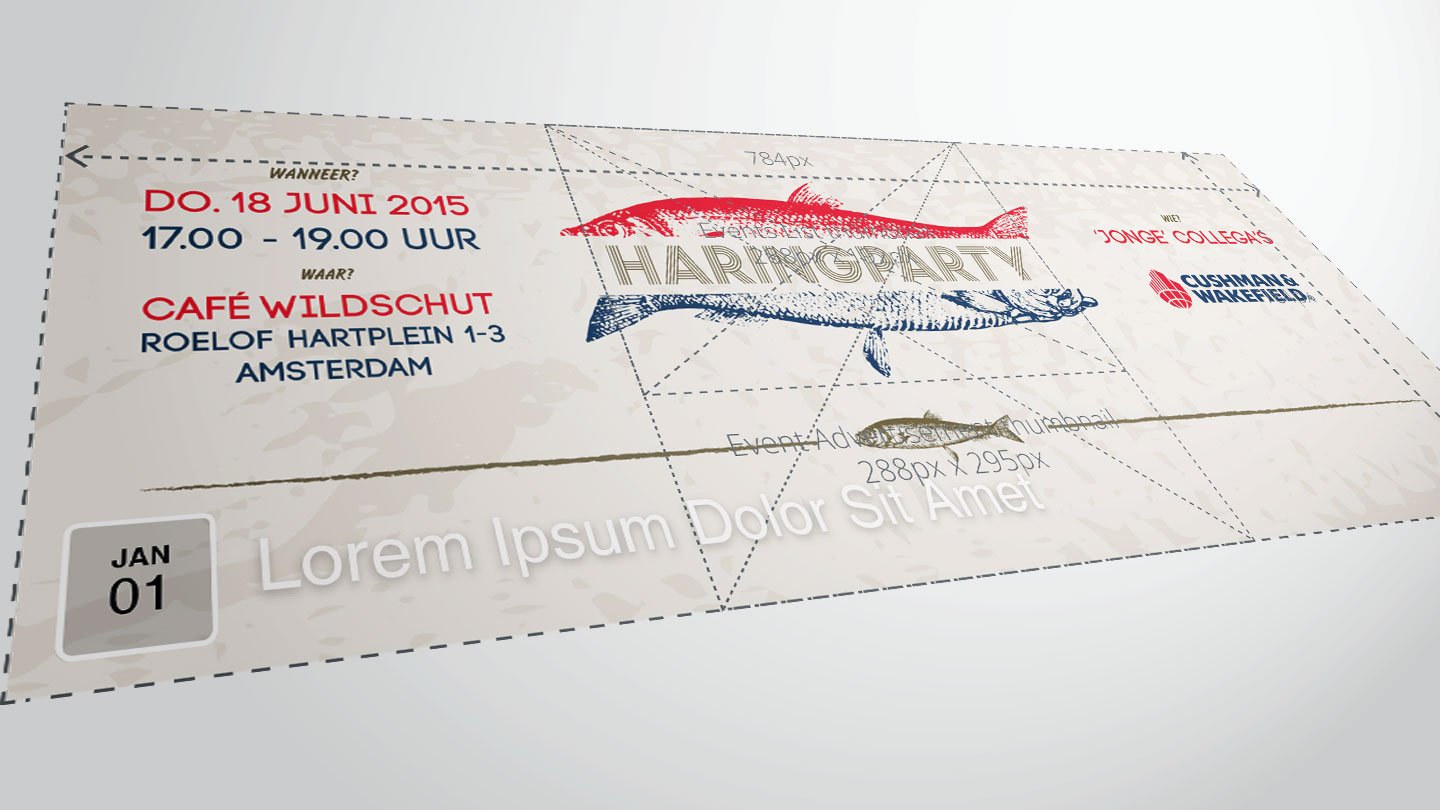 Additionally, we provided material for use on social media. These graphics were taken from the original design but spaced and placed to optimize compatibility with the various contexts in which the material would be displayed on social platforms. On Facebook, for example, the event cover image's contents were placed in such order that, when viewed as a thumbnail, the most appealing aspects of the image would display consistently.