Crossroads is a weekly party in the Rotterdam city center for international students and expatriates. With a growing audience of international students attending the city's Erasmus University, the organizers sought to establish a weekday nightlife staple with a strong recognition.
Our work
Logo and identity design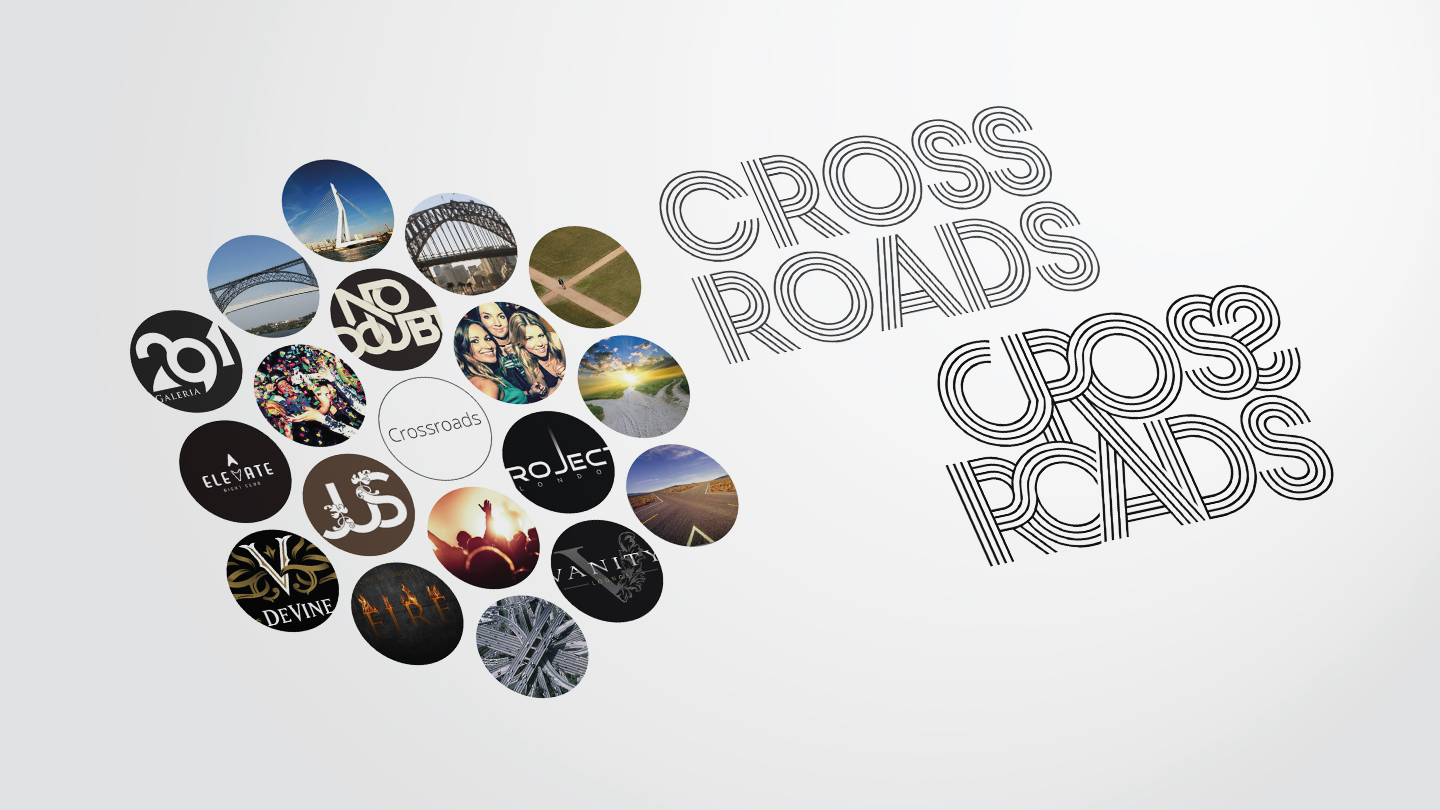 We designed the brand identity for this event with a simple, but clear recognizable logo in mind that would reflect the brand's values based on feedback from research and client preferences. Based on this material, several typographical designs were proposed of which the final design was clearly the strongest contender. With a multitude of intersecting lines that make up each character, whilst playfully crossing over where artistically desirable, the Crossroads logo has become a strong, recognizable design amongst its target demographic.
Print and social media design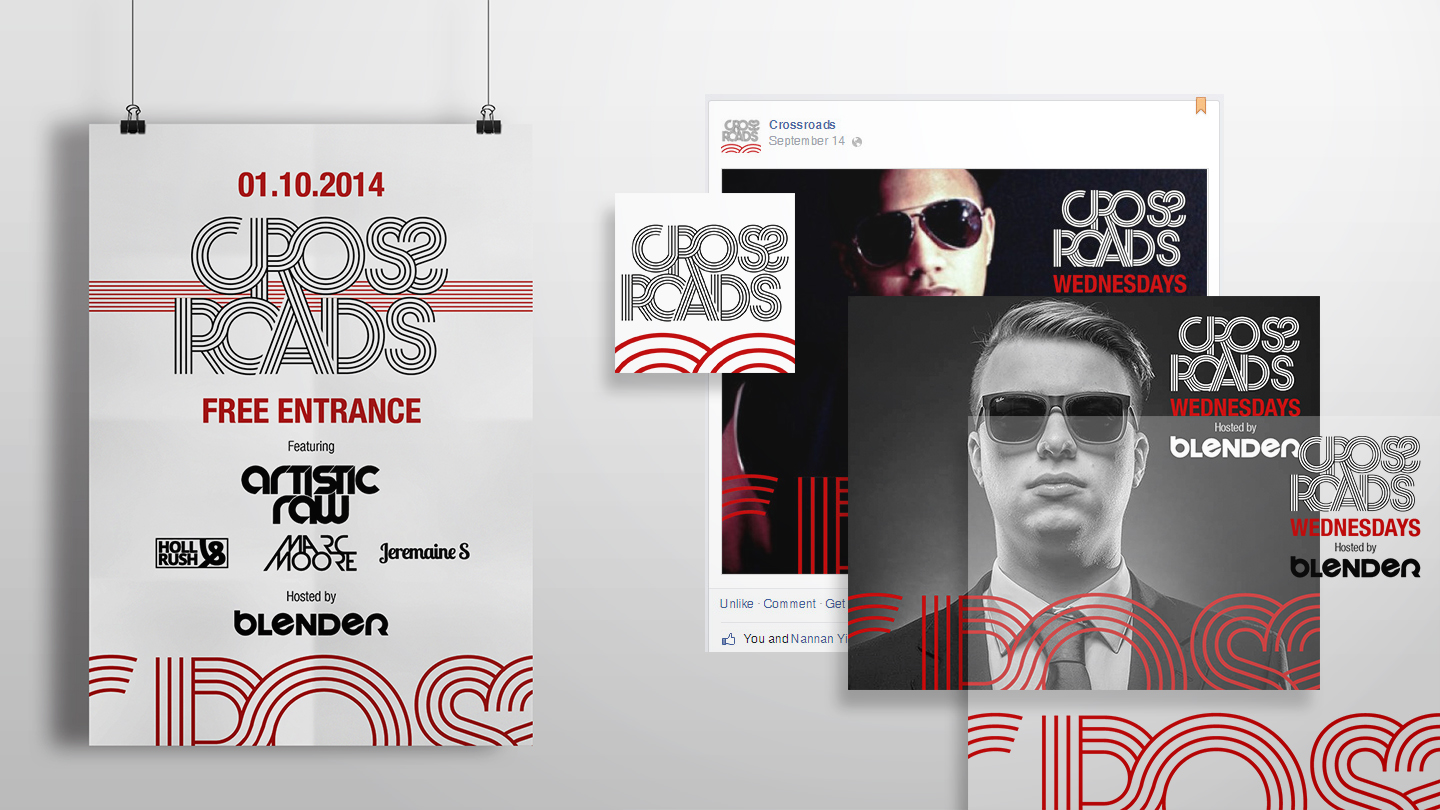 Though print media are barely utilized amongst the audience; simple, clean designs with a clear message can be effective in reaffirming promotional messages that the audience might have been exposed to online before. Apart from print design, the most important factor is a strong presence on social media. For our client, Fatale Events, Facebook is notably the most important platform for promotion. We designed various templates that can be used online, including event cover images and post images — all optimized for maximum visibility and responsiveness on Facebook.